My apologies for being an awful blogger, life just jumps in takes over my schedule. Anyhow, six more weeks of school are left and I'm free. My schedule will consist of playing in the park, going to the pool, sewing when I want to.
They wanted to go swimming. See the pleading faces? C and S see water, and it must be conquered.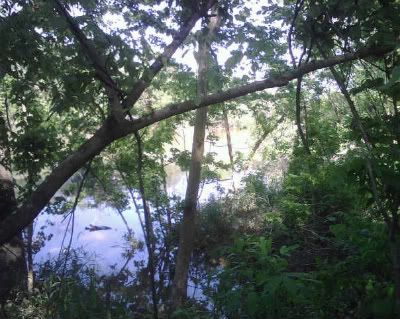 This area is supposed to have a nice sandy beach. Where's the beach?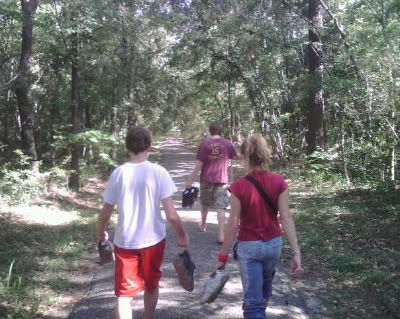 Of course, someone has to fall in the water that we are wading through. Though she may have been laughing too hard for it to have been an accident.
ON TO THE CRAFTING
This is a close~up of the piece finished.
I think I'm going to make some of these fabric pics for my upstairs hallway. This was really easy and fun.